Io Studio OÜ
Reg. nr 12189801
KMKR: EE101504968
Tel +372 530 511 33
info@iostudio.ee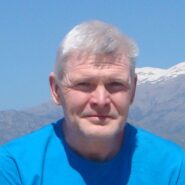 Io Stuudio is a company built on the principle of "studio".
In our company, your order is viewed as a project task, where we involve different competencies as needed.
We have equally strong skills in both design and technical execution.
In addition to the implementation of specific objects, you will also be able to get ideas and recommendations from us in the field of construction and design.
We add our strength to your new business projects and innovations, increasing their visual impact.
Andrus Märtson
Company Manager / CEO